FINDING AUTISTIC JOY AND MORE – AND INTERVIEW WITH 

DEAN BEADLE
We are on a roll with role models at the moment!! Did you listen to last week's podcast on why it's so important to have role models with lived experience – check it out here.
One of my biggest role models is Dean Beadle, an autistic speaker and trainer. Dean is a proud promoter of the autistic voice, encouraging and empowering other autistic people to share their experiences and insights too. I am a huge fan of Dean's work and have toured with him in the past. He is so inspiring and I'm sure you will all enjoy listening to Dean's personal experience and insight as much as I did!
What this Podcast Contains:
✅ Autistic identity – follow Dean's personal account of reclaiming his own identity
✅ Why Dean doesn't like the word "label" and why we should call it a diagnosis
✅ The negative narrative which surrounds autism and how to positively reframe it
✅ How to make children the solution to behaviour rather than blaming them
✅ The impact of anxiety
Want to Hear More from Dean Beadle?
Dean Discusses Depressive Meltdowns
✅ What Signs to Look out For to Indicate Depressive Meltdowns
✅ What can we do about Depressive Meltdowns?
✅ Excerpt from Q&A with Dean Beadle – Lived Experience of Depressive Meltdown
✅ Fabulous resources I have found helpful when trying to understand what Depressive Meltdowns are and What to do to
Teacher Assistant Course – Part 2
Understanding and Meeting the Needs of Neurodiverse Students
Presented by Dean Beadle
This course is designed for Teacher Assistants to help support students with diverse needs to engage and learn. Dean Beadle uses his lived experience as an Autistic person, and knowledge training 1000s of school staff to provide strategies and ideas to meet the needs and Neurodiverse of students.
This is a companion course to the first Teacher Assistant Course.
Have you Downloaded Your Holiday Newsletter?
What this Newsletter Contains
✅ 14 tips for Christmas / Holiday Season
✅ Promoting Understanding
✅ Using Picture Books to Educate the Whole Family
✅ Sharing Diagnosis – Why, When and How to tell my Child
✅ Holiday Reading
✅ Using Cooking to Teach – Teaching Diversity through Food
✅ 6 Key Strategies for Creating a Calming Area at School and Home
✅ 12 Essential Tips for Concerts and End of Year Celebrations
✅ Stocking Filler Ideas
✅ Give the Gift of Visual Time – Using Timers to Minimise Stress
🎁 30 pages full of strategies and tips
Other Role Models with Lived Experience
Episode 72: Everything you Need to Know to Discuss Puberty & Periods with Robyn Steward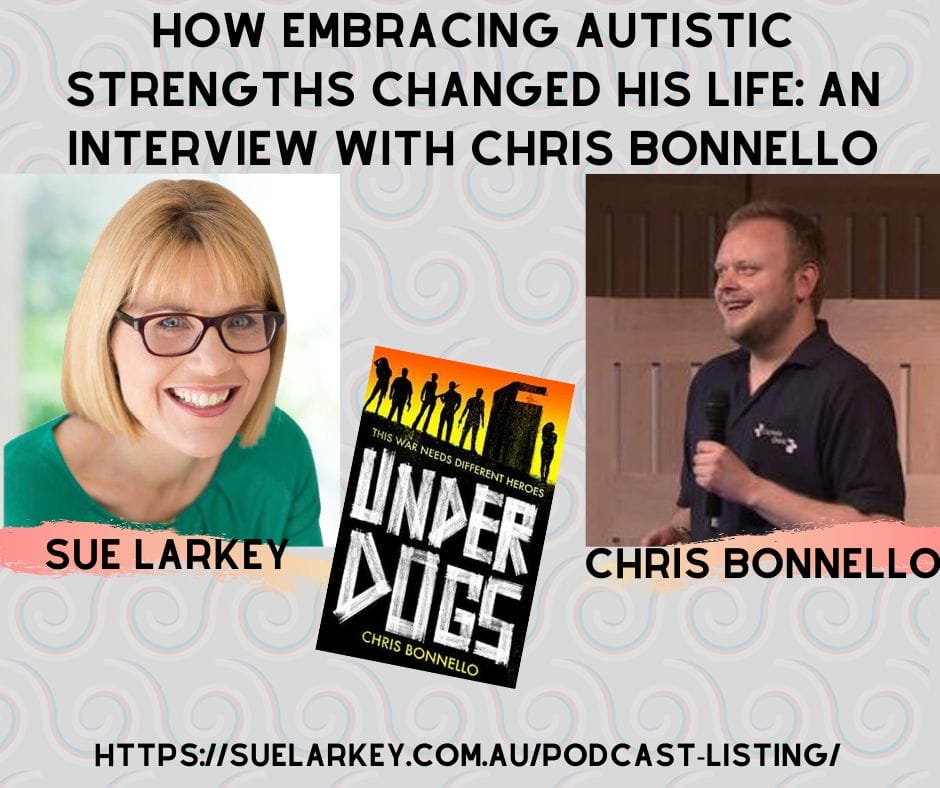 Episode 81: How Embracing Autistic Strengths Changed Chris Bonnellos Life
Episode 120: Strategies & Insights to Inform your Teaching Practice with Temple Grandin and Sue Larkey
Episode 116: Temple Grandin – one of Time Magazine's Most Influential People in the World – shares her Insights into Sensory, Social and Behaviour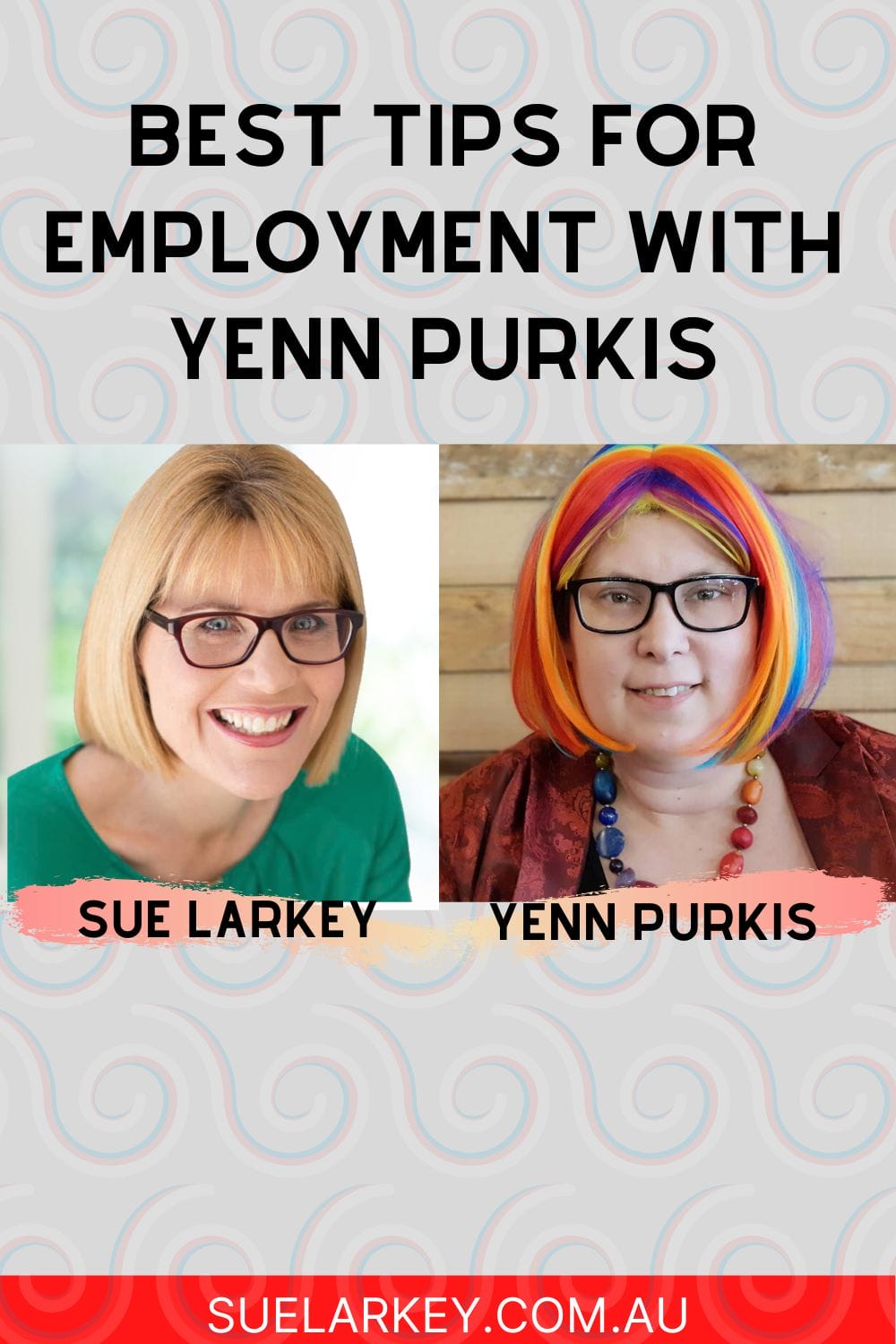 Episode 74: Yenn Perkins Discusses the 'Wonderful World of Work'
Episode 115: What you can Learn from Lived Experiences of Autism and ADHD
Rate Review & Follow on Apple Podcasts
"I love the Sue Larkey Podcast" <-- If that sounds like you, please consider rating and reviewing my show! This helps me support more people - just like you. Click here, scroll to the bottom, tap to rate with 5 stars, and select "Write a Review." Then be sure to let me know what you loved most about the episode!
Also, if you haven't done so already, follow the podcast. I'm adding a bunch of bonus episodes to the feed and if you're not following there's a good chance you'll miss out. Follow now!