The Importance of

Role Models

with a

Lived Experience

– For You & the Kids you Know
Continue spreading the holiday share this week – Give the Gift of Understanding!
Role models are so important for promoting understanding, especially for children. I have found that hearing from someone with lived experience, and seeing what they have achieved can be so empowering for the kids I know. Do you think it can help you too? For more on lived experience, check out Podcast Episode 115.
Looking to do some holiday reading? Why not read books by authors with lived experience – click here for more information.
What this Podcast Contains:
Page numbers refer to the Holiday Newsletter – download it HERE (no sign up required)
✅ Sharing Diagnosis – Why, When and How to tell my Child (pages 8-9)
✅ Promoting Understanding (page 5)
✅ Using Picture Books to Educate the Whole Family (pages 6-7)
✅ Holiday Reading by Autistic Authors (pages 10-11)
What this Newsletter Contains
✅ 14 tips for Christmas / Holiday Season
✅ Promoting Understanding
✅ Using Picture Books to Educate the Whole Family
✅ Sharing Diagnosis – Why, When and How to tell my Child
✅ Holiday Reading
✅ Using Cooking to Teach – Teaching Diversity through Food
✅ 6 Key Strategies for Creating a Calming Area at School and Home
✅ 12 Essential Tips for Concerts and End of Year Celebrations
✅ Stocking Filler Ideas
✅ Give the Gift of Visual Time – Using Timers to Minimise Stress
🎁 30 pages full of strategies and tips 
Other Role Models with Lived Experience
Episode 72: Everything you Need to Know to Discuss Puberty & Periods with Robyn Steward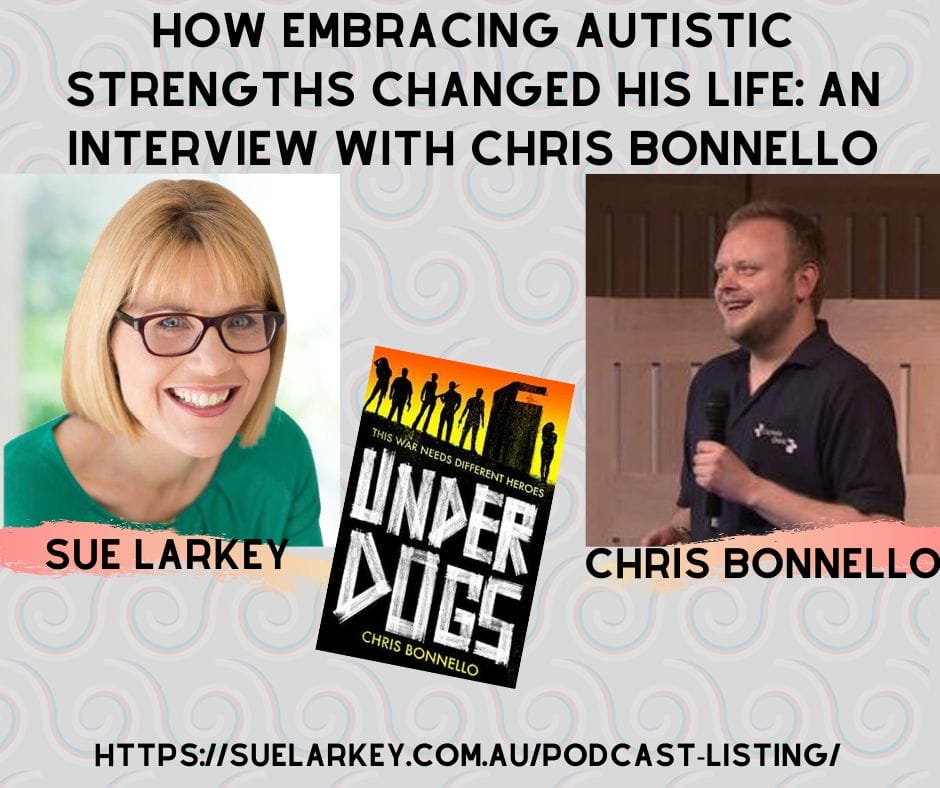 Episode 81: How Embracing Autistic Strengths Changed Chris Bonnellos Life
Episode 120: Strategies & Insights to Inform your Teaching Practice with Temple Grandin and Sue Larkey
Episode 166: Temple Grandin – one of Time Magazine's Most Influential People in the World – shares her Insights into Sensory, Social and Behaviour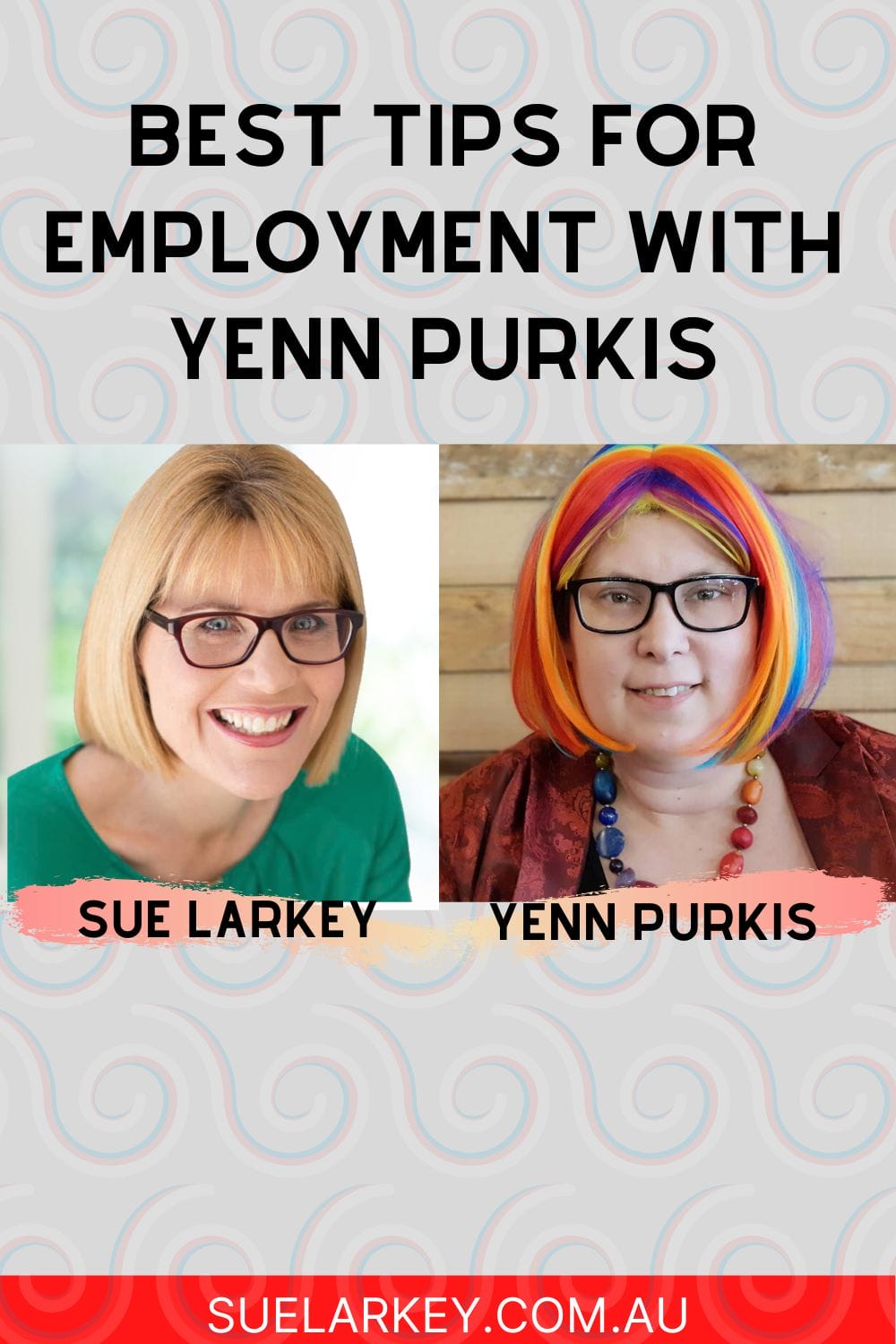 Episode 74: Yenn Perkins Discusses the 'Wonderful World of Work'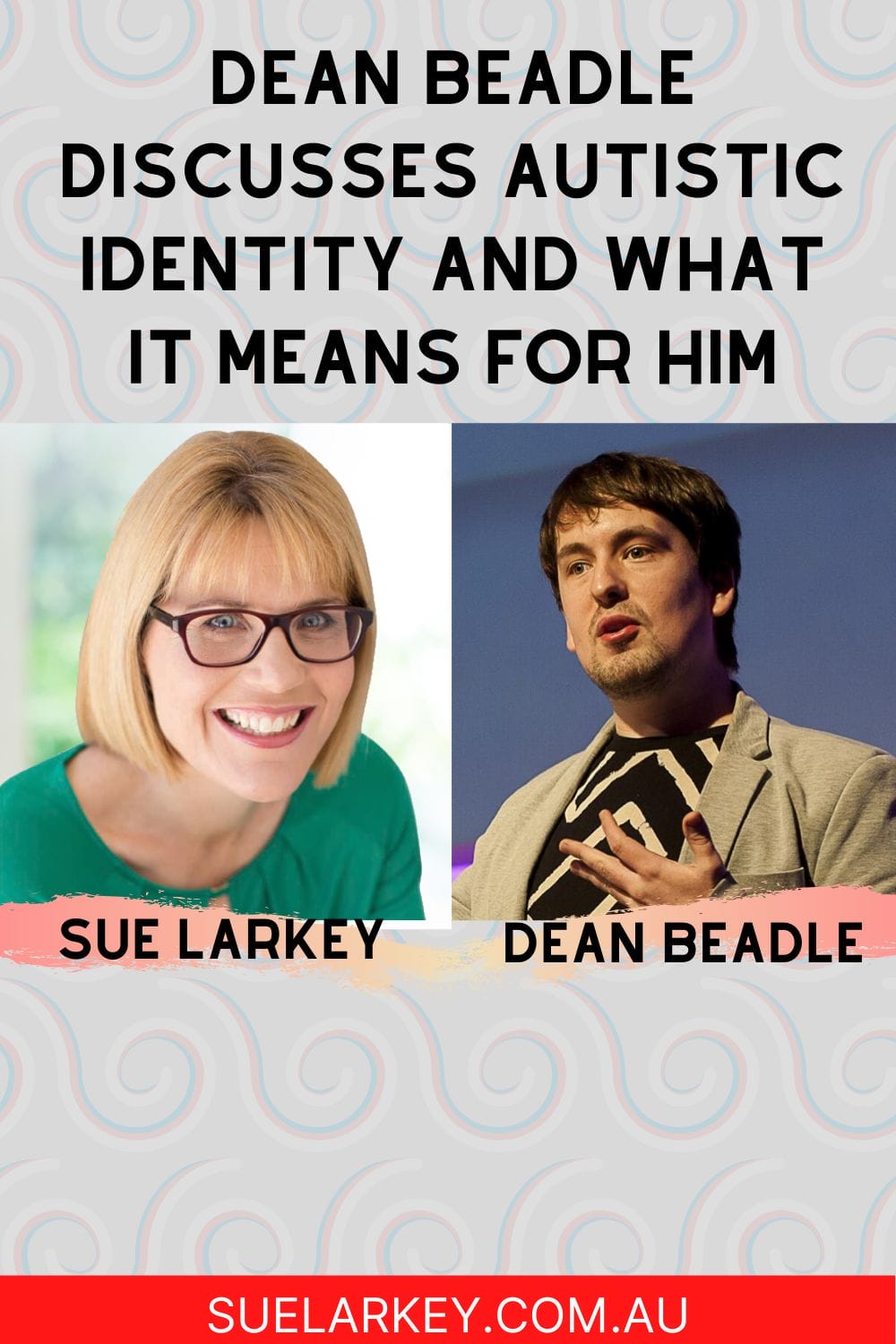 Episode 75: Dean Beadle Discusses Autistic Identity and What It Means for Him
I CAN Network: click here for their facebook page
Yellow Ladybugs: click here for their facebook page
Person-first language OR Identity-first language?
There is considerable debate around "person-first" language versus "identity-first" language. What this means is should we say "Autistic Person" OR "Person With Autism".
There is no universally accepted preference, so personally I am always guided by the person as to what their preference is. Just ask! However, when in blogs, facebook and podcasts, I try to use a combination to address the range of preferences in my audience.
But if you are wondering, the majority of facebook pages I follow advocate for person-first language i.e. person with autism. 
Rate Review & Follow on Apple Podcasts
"I love the Sue Larkey Podcast" <-- If that sounds like you, please consider rating and reviewing my show! This helps me support more people - just like you. Click here, scroll to the bottom, tap to rate with 5 stars, and select "Write a Review." Then be sure to let me know what you loved most about the episode!
Also, if you haven't done so already, follow the podcast. I'm adding a bunch of bonus episodes to the feed and if you're not following there's a good chance you'll miss out. Follow now!