NDIS/FaHCSIA Funding and Purchase of Resources for Families
FaHCSIA funding is being phased out with the introduction of the NDIS. Please discuss with your Case Manager, OT or Psychologist.
Families with FaHCSIA funding can now use part of their funds to purchase resources as "up to 35 per cent of a child's early intervention funding may be used to purchase resources, to a maximum of $2,100 per financial year, or $4,200 in total". 
We have been getting many enquiries from families wanting to use their funds to buy Sue Larkey's resources, and many providers have already purchased on behalf of their families where the resources can support their programme goals.
The HCWA package acknowledges the tremendous difference early intervention can make for children with an ASD. With it parents can gain greater access to two things they need most – professional services and reliable information.
As a teacher, researcher and author for over 20 years Sue understand's just how powerful the combination of professional input and appropriate information can be for children with an ASD.
The HCWA package presents us with a wonderful opportunity to make real progress when it matters most – and armed with the tools of confidence and understanding much can be achieved.
More information about FaHCSIA funding can be found on the FaHCSIA website.
NDIS /NDIA: Consult your Plan or Plan Manager to find out if you are eligible for resources or courses
Some information to help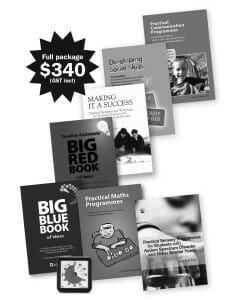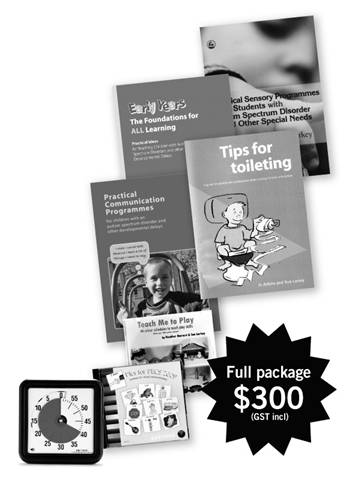 FaHCSIA_Letter_to_Service_Providers_from_Sue_Larkey