Help Children Understand Their Emotions Today!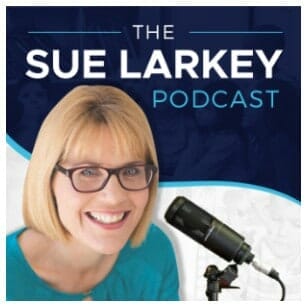 Discussed in this episode
In this episode I am interviewing Lauren Brukner, her bestselling emotional regulation series contains four books providing awesome strategies to help children stay in control and keep calm!. Hope you all enjoy!!
In my interview with Lauren we discuss:
✅ Lauren's four ways of labelling our feelings
✅ Different stages on Lauren's "continuum of self-regulation"
✅ Importance of empowering the child to communicate their needs and design their own strategies
✅ Invaluable insight into the content in Lauren's four books
Read the blog and see examples of Lauren's books and what she talks about in the podcast
If you would like more of Lauren I have all of her four books on my website, links below!
P.S. If you would like to hear more strategies and tips on emotional regulation I recommend doing my Sue Larkey Masterclass: https://elearning.suelarkey.com.au/product/emotionalregulationonlinecourse/
(currently $50 off, just $97 until 24 May 2020)
Help Children Understand Their Emotions Today!
Want Access to the Transcript for this Podcast?