How to Create Progress (Not Perfection)
for Children with Autism Spectrum (Best Strategy for Every Age and Stage)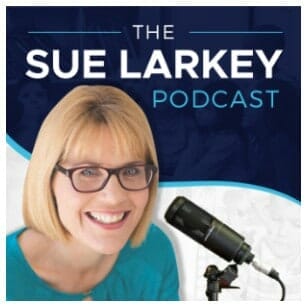 Discussed in this Episode:
✅ Are you feeling overwhelmed? This is the perfect podcast for you
✅ Slow it down break it down
✅ The Power of One more
✅ How to use the "one more" strategy at each age and stage
✅ What is your goal for next 2 months? What to do to achieve
✅ Small Steps NOT Giant Leaps
✅ 12 Top Tips for Keeping on Task – (pg 34 Mega Book- More Information)
✅ Importance of Routine, Repetition and Role Model
✅ Using Special Interest to Motivate (pg 33 Mega Book – More Information)
One more word

One more sentence

One for minute/hour/day

One more subject

One more hour at a job
Four Laws of Behaviour Change
From the book Atomic Habits by James Clear pg 54
Law 1: Make it Obvious
Law 2: Make it Attractive
Law 3: Make it Easy
Law 4: Make it Satisfying
12 Top tips for keeping on task
(excerpt page 34 Mega Book)
1.

Observe
2.

Adapt

tasks before the activity  (Consider backward chaining)
3.

Encourage

responses (whether right or wrong, do not constantly correct) (check out my Perfectionist Blog/Ep 158)
4. Show
them what is expected (ie Visual examples) See

pages 39-40 Mega Book
​​5.
Be
Organised
6. Give a
Preventative
Break (see Mega Book page 56)
7.

Limit

Choices 
8. Create
a

quiet area to work /set spot
9. Highlight the

easiest parts first
10. Show them what to do when they make a

mistake 
11. Ensure
clear, concise
and
explicit
instructions
12. Repetition, Routine & Role Model (Check out my blog on this Ep 159)
$10 OFF Best Selling Books
by Sue Larkey | A MEGA book full of my most Popular Blogs, Tip Sheets and more in one easy to use reference! This book is for all ages and stages, for teaching neurodiverse students including Autism Spectrum, ADHD, ODD, PDA and more!
Includes index to quickly look up Topic & Tips, as well as ideas for all parts of teaching and looking after neurodiverse children. 142 pages of full colour Strategies & Tips at YOUR Fingertips.
This is the perfect book for busy teachers, teacher aides, parents and carers looking for quick tips, strategies, and solutions. 
| by Sue Larkey & Gay von Ess | This book is full of practical ideas to give children with an ASD and other developmental delays the KEYS to learning. Teaching to play, write, draw, imitate etc. Toilet training, community access, etc. To sit, ask for help, wait, play, attention to task, sign songs, etc. Great easy to photocopy programmes.
More Ideas for Achieving progress (not perfection):
Great Books with Activities to Set up Routines & Repetition:
Check out my other Podcast on How to Create Progress:
Episode 158: Why Perfectionists can get Upset Over the Smallest Things and What you can do?
Discussed in this Episode:
✅ 5 Categories of 'things' that can upset perfectionists
✅ The underlying reasons why Neurodiverse students are upset by small things 
✅ What to do
✅ Why knowing how long is so important
✅ Range of Visuals to Use