The Often Overlooked Strategies:
Routines and Repetition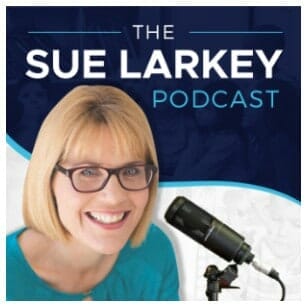 Discussed in this Episode:
✅ Why use repetition
✅ How to us repetition across all ages and stages
✅ Why use routines
✅ Key routines to support engagement
✅ Why repetition and routines will save you time
✅ Quick tips and strategies to implement this week
1.

Predictable

(No more lost things & No more not knowing what to do)
2.

Increase Independence

(Helps getting started & builds confidence as know what to do when)
3. Less preparation time – Repeating tasks = Reuse same activities
4. Less working memory – Know what is required when
People with ASD OFten have Difficulty with Organisation 
Some examples where Routines and Repetition could help your Students are:
Forgetting or losing things.

Difficulty

moving from one activity

to the next.

Asking constant questions about when activities are going to occur.

Difficulty making choices.

Difficulty starting activities, for example a student asked to write a story may have

difficulty organising:

pen, book, place to sit (table/chair)…. then trying to decide what to write about.
Ideas of ROUTINES TO ESTABLISH 
1. Getting Started on a Work Task  
2. What to do when Finished or Where to put Unfinished Work 
3. Lining Up 
4. Mat Time 
5. Where to sit 
6. Toilet 
7. Food & Drink 
SUCCESSFUL STRATEGIES for Classroom Routines
Set up routines:

always sit in the same seat.
Have pen/pencil

attached on string to table

(if they constantly want to sharpen pencil have

set times in day

when they can sharpen OR have a box all sharpened at the start of the day).
Have an

outline/template on table of where to put book, pencils, etc.
Instead of going to a locker/tote box have

all their books at their table

(this can be in book boxes which stand up or bag on back of chair)
Pencil case has list of what to have inside

and student must check before leaving classroom (or you can use pictures cut out of catalogues on a card, covered in contact).
Minimise number of folders/books/stationary.
Use

Diary's, Calendars, and Notes

to help remember.
SUCCESsFUL STRATEGIES for Work Activities
Have a

Schedule of sequence of activities to be completed

. This can be pictures, written word etc.
Let the student

tick off/ turn over/ put completed items in box etc.
Break activities down into

small, manageable tasks

.
Minimise organisation requirements

: If your aim is for the student to sit and complete a written task have everything set up so they can get straight to work (i.e.: book already ruled up, pencil on table etc). Some students spend SO long getting organised they never get any work completed.
| by Sue Larkey | This is the ideal reference for schools to successfully integrate students into the classroom. It provides easy to follow, proven strategies and worksheets to use immediately. Dr. Tony Attwood writes in the foreword: "Sue has a remarkable ability to identify and briefly explain the difficulties experienced by a child with autism in a regular classroom and to suggest realistic and practical strategies to improve abilities and behaviour. Her advice is succinct and wise."
| by Sue Larkey & Anna Tullemans | Revised and expanded in 2016. A practical guide to secondary school. Ideas for
all staff, from curriculum engagement, accommodations, group work, homework, using technology, behaviour support, organisational skills to building independence. Includes proformas to photocopy and save you time. This book has over 100 pages of proven ideas and strategies. MASSIVE TIME SAVER for busy Teachers & Parents
More Ideas for Using Routines & Repetition : 
Great Books with Activities to Set up Routines & Repetition:
Check out my other Podcast on Why Schedules can Help Establish Routines:
Episode 157: How to Create Independence for students on the Autism Spectrum using 3 Key Ingredients
Discussed in this Episode:
✅ Time is the Number one Accommodation and Adjustment every classroom needs to puts in place
✅ 4 Types of Schedules 
✅ Why you need a range of Schedules
✅ Why knowing how long is so important
✅ Range of Visuals to Use
✅ Timer + Visual + Schedule = Independence