Quick Tips for Kids with ADHD
To Stay Cool and Calm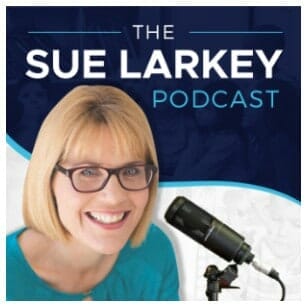 Discussed in this episode
Fill out the poll in my Facebook 'Sue Larkey Podcast Community' to enter the draw to win either the Ultimate Guide or Essential Guide
Many children with ASD also have ADHD, in this episode I discuss the co-occuring conditions many children with ADHD and ASD can have. Plus discuss a range of practical strategies to make a difference no matter which diagnosis. Remember without a diagnosis children are judged, with a diagnosis they can be supported. Join me while I discuss a range of great ways to support the children you know.
Check out my other podcasts on ADHD:
Episode 125: Setting up Learning From Home for Students with Autism Spectrum, ADHD, PDA & Neurodiversity 
Episode 115: What you can Learn from Lived Experiences of Autism and ADHD 
Episode 108: Understanding Screen Addiction with ADHD expert Simon Da Roza
Resources Discussed in the Podcast are Below:
| by Rebecca Moyes | Containing a wealth of helpful information as well as tried-and-tested strategies, this is the perfect book for parents and educators of children with executive function difficulties. The author describes the cognitive processes that make up the executive functions, including attention, behavioural inhibition, theory of mind, organisational skills, time management, planning, decision-making, and self-talk. Using real examples, she describes how difficulties in each of these areas may manifest, and offers practical hints, tips, and accommodations for supporting children both in and out of school.
| by Martin L. Kutscher MD | Kids in the Syndrome Mix is a concise, scientifically up-to-date, all-in-one guide to the whole range of often co-existing neuro-behavioural disorders in children from attention deficit hyperactivity disorder (ADHD), obsessive-compulsive disorder, and bipolar disorder, to autistic spectrum disorders, nonverbal learning disabilities, sensory integration problems, and executive dysfunction.
This revised edition of All Dogs Have ADHD takes an inspiring and affectionate look at Attention Deficit Hyperactivity Disorder (ADHD), featuring all-new images from the canine world. These charming photographs bring to life a variety of traits that will be instantly recognisable to individuals with ADHD, including being restless and excitable, easily distracted and acting on impulse.
This book reflects the difficulties and joys of raising a child with ADHD with humour and understanding, celebrating what it means to be considered "different."
| by Cathy Laver-Badbury et al | This simple, flexible six-step programme is full of tried-and-tested ideas for parents and professionals supporting families of young children with ADHD. By practicing the techniques and strategies, parents will gain confidence in their parenting and, over time, will improve the child's management of the condition. The programme includes games that will help improve the child's attention, exercises to develop patience and tips for supporting the child in successful self-organisation. There are also plenty of useful ideas for developing communication between parents and schools.
| by Harriet Hope Green | This is a book filled with inspiring methods to motivate children with ADHD at homework time. Common techniques such as enforcing restrictions and rigid timing techniques can stifle the joy of learning. This book focuses on empowering and enabling the child, acknowledges the characteristics of ADHD and engages the positive side of these traits. Encouraging movement and creativity, the chapters are brimming with great ideas such as scavenger hunts, singing spelling games and jumping math quizzes that hold the child's attention and make learning fun.
| by Susan Yarney | Meet Ben Ð a young boy with ADHD. Ben invites readers to learn about ADHD from his perspective. He helps children understand what it means to have ADHD and describes what it is and how it feels. Ben explains how he was diagnosed and what he has learnt about ways to relieve his ADHD symptoms, and how friends and adults can help at home and school. For ages 7+.