A Lived Experience –

Robyn StewarD

Shares The Importance of Challenging Autistic Children
To Improve Critical Thinking and Problem Solving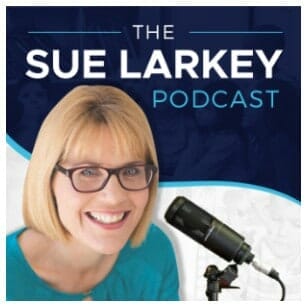 This week I have interviewed Robyn Steward, an autistic author, who has written one of my favourite puberty books ever "The Autism Friendly Guide to Periods".
Discussed in this Episode:
✅ Ways to Support Critical Thinking
✅ The steps Robyn took to challenge herself: riding an e-bike to visit her parents in the countryside
✅ Why she sometimes repeats questions and what you can do to support
✅ Why learning to ask questions is an important skill
✅ How Robyn has found friends who support her taking on new challenges i.e. going to America
Robyn's 6 Key Pieces of Advice 
1.
Taking risks is vital
2.

Develop a wide network of people

your child can seek advice from (including people you might not agree with)
3. Support the

development of decision making skills
4. You always need to be challenging yourself and

practising flexible thinking regardless

of whether you are on the spectrum or not 
5. 
A reminder to seek out support from others and that your emotions are valid  
6. Being supported

DOES NOT

mean you are failing!
Sue's Top Resources for Teens and Adults:
Episode 74: Yenn Purkis Discusses 'The Wonderful World of Work'
In my interview with Yenn we discuss:
✅ How to support young people to find employment
✅ Thriving (not just surviving) in the workplace
✅ Whether to disclose a diagnosis when applying for a job
✅ Autism acceptance and focusing on strengths
Episode 75: Dean Beadle Discusses Autistic Identity and What It Means for Him
Today I will be interviewing Dean Beadle! Dean has toured the UK and the world for fifteen years as an autistic speaker and trainer.
Dean is also a proud promoter of the autistic voice, encouraging and empowering other autistic people to share their experiences and insights too. I am a huge fan of Dean's work and have toured with him in the past. He is a great friend and inspirational speaker and I'm sure you will all enjoy listening to Dean's personal experience and insight as much as I did!
In this episode Dean meantions the Department of Autistic Research and Technology (DART) who are affiliated with Edinburgh University and have large amount of research on autism and people with autism. Dean mentions a small part of their research in this episode and I found it absolutely fascinating so have linked the group here in case any of you would also like to find out more about it!
Episode 81: How Embracing Autistic Strengths Changed His Life: An Interview with Chris Bonnello
Today I will be interviewing Chris Bonnello! Chris is an autistic former primary school teacher and author of the popular website Autistic Not Weird. 
When Chris was ten an educational pscyhologist came to assess him. It was 1995 so the professional psychologist wrote down "slightly odd personality" on his form and that's where it ended.
Growing up on the spectrum can be difficult. Chris discusses this in the podcast and also how to uses his autistic strengths to change his life.