Teacher Assistant Appreciation Week: Q&A For You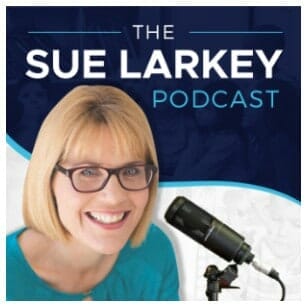 Although this is questions from Teacher Assistants, I think you will find this

Podcast full of tips and strategies for School & Home too
Discussed in this Podcast:
✅ How to help students who don't like making mistakes
✅ How to help students who don't like to lose a game
✅How to ensure you are not "helping" too much when supporting a student
✅How to help an absconder?
✅How to help students who "shutdown"
✅How to accommodate a student who is stamping his feet as a stim?
✅How to assist a student with dysgraphia, with no technology at all
✅How to work with teachers and be collaborative?
✅How to help staff and students understand PDA?
✅How to support non-verbal children communicate?
And so much more
  CELEBRATE TEACHER ASSISTANT APPRECIATION WEEK 
I have a special week planned for our TAs/Angels
Nominate an Angel or Team here to win Flowers sent to the school. Nominations Close Monday 28th August 4.00pm ESDT
Let them know about my Special week that includes: Ebook with Top Tips to Support Students. Free Webinar  & More 
QUESTIONS FROM MY WONDERFUL FACEBOOK COMMUNITY
Teacher Assistants Online Course
This course is designed for Teacher Assistants* to help support students with diverse needs to engage and learn. You can select topics of interest to you and your students. This method allows you to learn at your own pace. It also included great time savers e.g. templates ready to download and cheat sheets to use immediately
Certificate provided on completion of the course.

Tax Invoice issued immediately on Purchase.

The course is self-paced and you will have access to all 2 hours of training which you can view at a time on any device.

100% Money Back Guarantee if feel this course is not for you.

Can Extend Access Time at Anytime.
Bonuses
Members Only 'Angels" Facebook Group  (ie Teacher Assistants, Teacher Aides, SSO, ESS, etc I call you angels) 

$20 Off Sue Larkey 5 Hour Online Course Coupon

Transcript of Course

2 Extra Weeks to Access Materials & Course

Transcript of Teacher Assistant Podcast
Resources mentioned in this Podcast: