Sue Larkey Discusses 'Love on the Spectrum' 
Hannah Gatsby Ted Talk, & Gig Buddies Sydney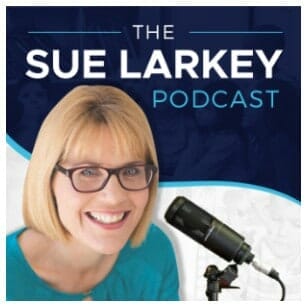 Discussed in this Episode
️ Ted Talk Hannah Gatsby (whoops think I said youtube in podcast- apologies)
https://www.ted.com/talks/hannah_gadsby_three_ideas_three_contradictions_or_not?language=en
️ Love on the Spectrum
https://iview.abc.net.au/show/love-on-the-spectrum
️ Gig Buddies Sydney
https://www.gigbuddiessydney.org/
️ Give the Gift of Understanding this Christmas
http://suelarkey.com.au/new-products/
️ Temple Grandin the Movie
This Accredited Training Course includes:
● 7 Lessons
● 5 Hours Accredited Content PLUS:
✅ Bonus 2 hours special training video after completion & certificate
● Accompanying Handout
● 10 weeks to complete the course
● IT Support
● Certificate Issued on Completion of Course
● 30 Day Guarantee
● Tax Invoice Issued Immediately
This course is designed for Teacher Assistants* to help support students with diverse needs to engage and learn. You can select topics of interest to you and your students. This method allows you to learn at your own pace. It also included great time savers e.g. templates ready to download and cheat sheets to use immediately
Certificate provided on completion of the course.
Tax Invoice issued immediately on Purchase.
The course is self-paced and you will have access to all 2 hours of training which you can view at a time on any device.
100% Money Back Guarantee if feel this course is not for you.
Can Extend Access Time at Anytime.
Bonuses
Members Only 'Angels" Facebook Group  (ie Teacher Assistants, Teacher Aides, SSO, ESS, etc I call you angels) 
$20 Off Sue Larkey 5 Hour Online Course Coupon
Transcript of Course
2 Extra Weeks to Access Materials & Course
Transcript of Teacher Assistant Podcast