From 

Learning to Commun

icate 
to Learning to Drive:
Mum with Twins shares
Her Autism Experiences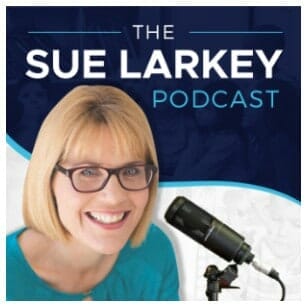 Discussed in this Episode:
✅ Interview Joanne Copeland
✅ Why she had written book "Footsteps of Two"
✅ Joanne shares how she hadn't even heard of the word Autism when diagnosed
✅ Importance of focusing on one thing at a time & do not worry how long it takes to achieve you will get there.
✅ How finding Autistic Mentor for her daughter helped her understand many of her daughters challenges and how to support her
✅ Supporting her with Twins finding Post School options
 Why did you write the book?
Basically, I had a lot of information within me I wanted to share with other people, the experience and knowledge I had gained from 18 years of assisting my twins with Autism to 'find their road' and to believe.  I felt a had a story that needed to be heard. A story that would help others, not just those who know someone with Autism, but also for anyone who may suddenly find their life has been turned upside down.
What do you hope people will learn from the book?
1.

Acceptance
2.

Commitment
3.

Determination
4.

To believe in yourself and understand you can make a difference. 
Zalies art can be viewed and followed on:
Facebook: Art-by Zalie
Instagram: art_by_zalie_
Products Mentioned in the Podcast To Support Communication
Joanne Copeland's

'Footsteps of Two':
There are times when the path you thought you were travelling in your life becomes unclear.You feel challenged, overwhelmed and out of control.Not everything goes the way we plan or want it to. In this must-read book, Joanne Copeland shares her journey and the life-altering moment when her twins, Zalie and Flynn, were diagnosed with autism. Joanne shares the challenges she faced following the unexpected double diagnosis in her honest, heartfelt account of what life has been like since – without hiding any of the raw emotions of denial, blame and guilt she encountered along the way.Through the challenges, Joanne shares hope that things will be OK. You will discover how to develop a never-give-up attitude, even in moments of difficulty and self-doubt. The lessons shared will enable you to find inner strength even on the darkest days.Footsteps of Two is a personal story of two children whose lives were turned upside down and how having the right understanding and support made such a difference. An inspirational read for anyone who wants to smile.A must-read for everyone affected by autism.
Other Great Resources Written by Parents: