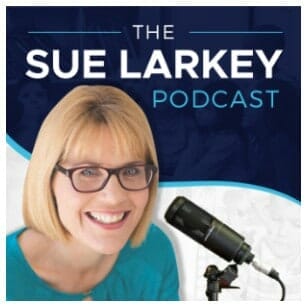 Discussed in this episode
Today I will be interviewing Beth Aune! Beth is a pediatric occupational theraprist with over 22 years experience, which includes working in the Special Education department in many schools.
This vast experience and knowledge shines through in her easy to read books which are jam packed with tips & strategies that you can quickly implement.
Her books are called Behaviour Solutions however I personally call them 'See a Behaviour Look It Up' as they are such easy references and allow you to try strategies on the go.
Beth has kindly answered a number of questions from my Sue Larkey Podcast Community so please listen if you would like to hear what she said!
In my interview with Beth we discuss

✅ How Parents inspired her to write her first book
✅ How to help kids who mimic behaviours from other people
✅ How to overcome body slamming into walls, doors and hard surfaces
✅ How to stop taking shoes off all the time
✅ Tips for reluctance around using the toilet
Beth's Fabulous See A Behaviour Look It Up Books