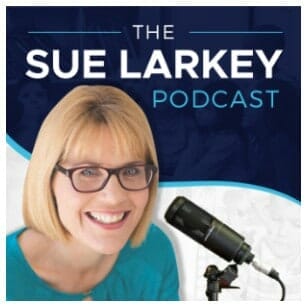 Discussed in this episode
Strategies have been taken from The Essential Guide to Secondary School By Sue Larkey and Anna Tullemans
In my experience one of the biggest challenges for staff and students with autism is the number of staff involved with the student compared to primary school. Staff should endeavour to share what works and problem solve with the whole team. Reinforcement across all settings will build competence faster and will result in more success for staff and students.
All of this information is still easy to implement when we are learning from home. Teachers I know it is challenging teaching online but I really think all of these strategies can be applied over Zoom, Microsoft Teams, FaceTime etc
Please click here to view the full blog post that continues these topics in more depth.
suelarkey.com.au/quick-results-in-secondary-school
Referred to in this Podcast
The Essential Guide to Secondary School by Sue Larkey & Anna Tullemans
Must have from Year 5 and above
https://suelarkey.com.au/product/the-essential-guide-to-secondary-school/
Helping students know what about work & their options after school can motivate them. This is a fabulous book full of great advice for Transition to Work and beyond
https://suelarkey.com.au/product/the-wonderful-world-of-work/
Facebook Groups can offer mentors & opportunity to connect during Teen Years.
Asperger's Syndrome Awareness is run by an inspirational young man called Bryan
Autistic Not Weird is run by Chris and gives lots of great tips for teenagers
Yellow Ladybugs – great for girls & women on the spectrum
Please click here to view the full blog post that continues these topics in more depth.
suelarkey.com.au/quick-results-in-secondary-school
| by Sue Larkey & Anna Tullemans | Revised and expanded in 2016. A practical guide to secondary school. Ideas for
all staff, from curriculum engagement, accommodations, group work, homework, using technology, behaviour support, organisational skills to building independence. Includes proformas to photocopy and save you time. This book has over 100 pages of proven ideas and strategies. MASSIVE TIME SAVER for busy Teachers & Parents